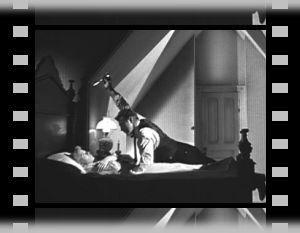 Harry solves his marital problems.
In the midst of the Great Depression, Preacher Harry Powell (Robert Mitchum) roams the land on a holy mission: he's out to make the world a better place by killing widows and stealing their money. With God on his side and a stiletto in his pocket, Harry attempts to discover the whereabouts of $10,000 from a bank robbery, and he's not about to let women and children get in his way.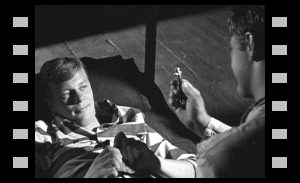 Harry attempts to impress his cellmate.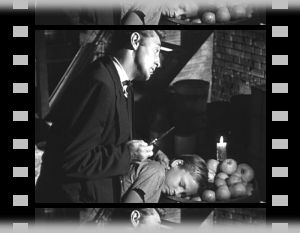 Harry knows how to deal with obstinate young'uns.